SRT Dakar - CanAm Maveric for Cross Country rallies and Bajas in 2020
16.01.2020
SRT Dakar Squad offers 3 CanAm Maveric T3 cars for rent ready to compete in FIA World Cup Cross Country rallies and Bajas.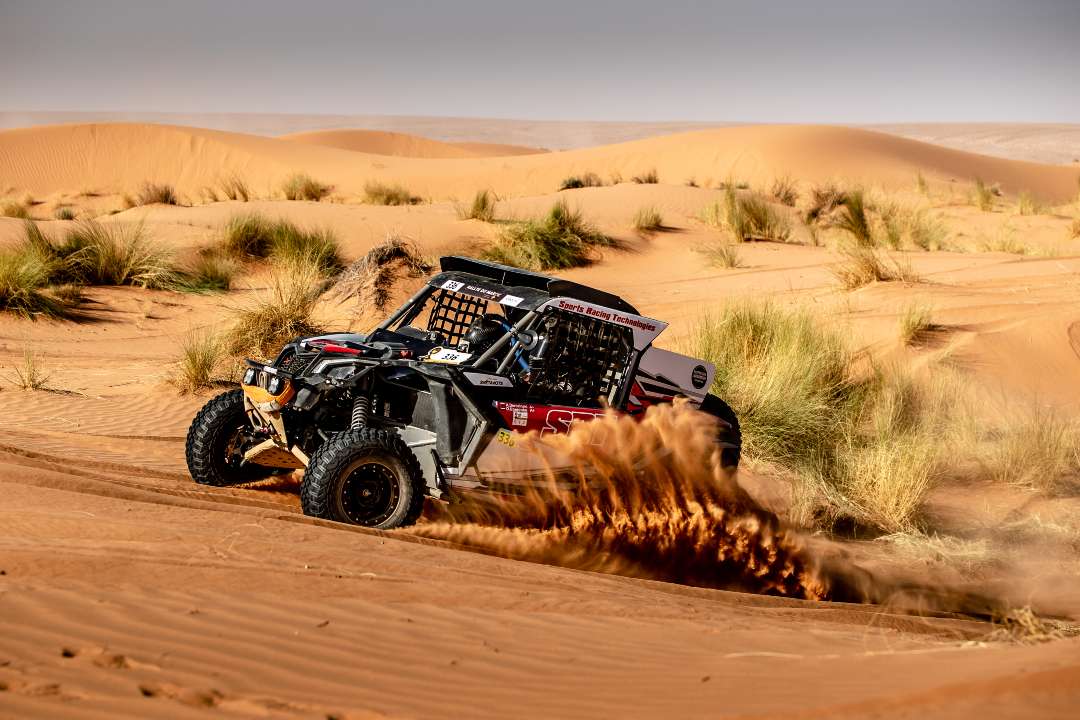 Cars are based on South Racing chassis with many developments and improvements in weight, engine power and control made by Sports Racing Technologies team! We have worked with suspension and overall durability and have increased our rebuild speed in service.


The team is ready to offer professional service and help you gain the best results by using our experience in European and World Rally Championships as well as World Rallycross Championships.



Cars: CanAm Maveric SR/SRT spec
Engine: Rotax/Artman Racing spec
ECU: Motec
Suspension: Donnere with Suspension Laboratory service


FIA World Cup for Cross-Country Rallies
22-27 February - Qatar - Qatar Cross Country Rally
20-26 March - United Arab Emirates - Abu Dhabi Desert Challange
24-29 May - Kazakhstan - Rally Kazakhstan
05-17 July - Russia - Silk Way Rally
08-13 October Morocco - Rallye du Maroc
FIA World Cup for Cross-Country Bajas
06-09 February - Russia - Baja Russia-Northern Forest
02-04 April - ARE - Dubai Baja
16-18 April - Jordan - Jordan Baja
18-21 June - Italy - Italian Baja
23-26 July - Spain - Baja Espanja Aragon
13-16 August - Hungary - Hungarian Baja
03-06 September - Poland - Baja Poland
29-31 October - Portugal - Baja Portalegre 500

To receive our price offer please contact our Dakar Squads manager Artūrs Priednieks via arturs.priednieks@srt.lv