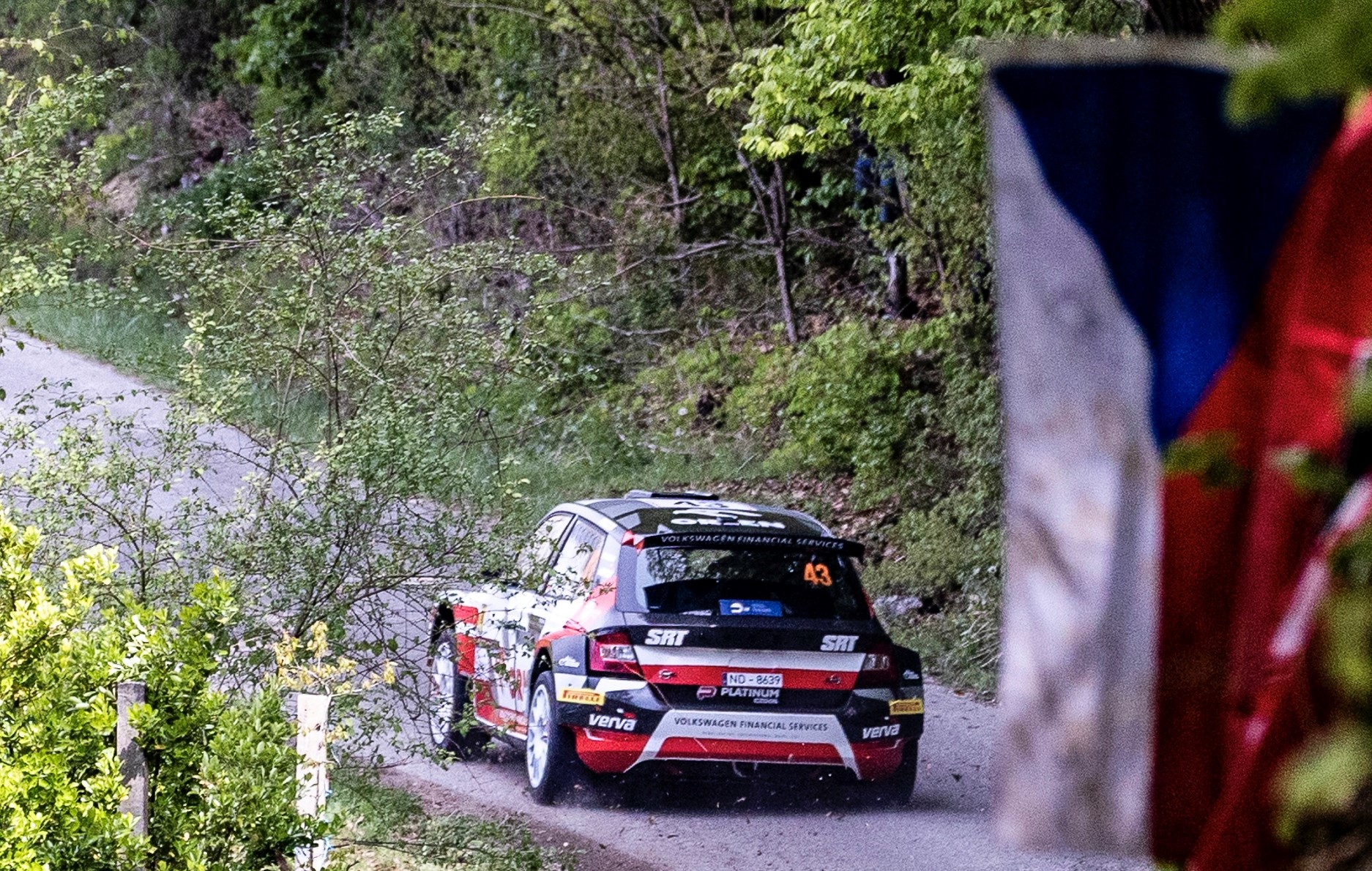 WRC Croatia, Miko Marczyk - first WRC event in 2022 Rally season!
10.05.2022
Miko Marczyks comments on his debut start in the WRC2 World Championships - Croatia Rally.
After a successful 2021 season for us, it was clear to me that we should start our world championship adventure as soon as possible. That is why I am very happy that exactly 5 years after my debut in the Polish Rally Car Championships I made my debut in the WRC World Championships.
I only started preparations for the Croatian Rally a year ago. Together with Szymon, we went to have a look and describe a few special episodes of the Rally Croatia 2021. Then in the winter between seasons, I tried my best in theory to understand the challenges related to debut in rallies of the highest category. I also knew, of course, that we will learn a lot of things only in practice, but I tried to be ready as much as possible for me.
Since the beginning of this year's preparation for the season, it's been quite hard for me to get back to the feeling I had at the end of last year. This is what happened mainly because of changing Michelin tires on Pirelli. I mainly used Michelin tires at the memorial. Then at the Valasska Rally we identified the problem with the car smell in mixed conditions, and while driving with tires of various mixtures and constructions e.g. 2 pieces of paintings and 2 pieces of raincoats I am not able to properly use the potential of the car.
As long as we managed with my confidence on a dry and wet surface, we unfortunately did not complete the preparation process and tests with good solutions for shades that had a changing character of humidity and dirt.
Surely the conditions that prevailed at the rally at a very swift pace have sparked our shortcomings and my uncertain well-being. It must also be bold to admit that as the conditions on the sections begin to get muddy and stones appear in the cuts, my speed is far from what I am able to present in more stable conditions. Adding an additional change in the shape of the tires, we have quite clearly dropped the possible sports level for us.
In addition to this, through the winter and in the final phase of preparations for the rally I tried to optimize my rally description. Over the past 2 years I've made quite a lot of progress in my perception of the path. The description became clear for me, I was satisfied with how I understand the notes while riding a roller coaster. I still, of course, made and make mistakes to accurately define the speed potential of some bends, but I felt pretty good in the words Szymon dictated.
Before the rally, we tried to look for more precise solutions that will purposely allow me to find another tens of seconds per kilometer. This strategy also did not go in the best direction in my perspective, and this particular rally proved to be a not a very good field of experience to test these types of new solutions in the description.
In a situation where the surface grip changed a lot, the unplanned corners were covered in cutting mud, and over many long sections of fog. I fell out of rhythm very easily and didn't drive in an automatic and rally way. I've lost a lot of confidence, I didn't get the information from the description properly and it was hard to rely only on feelings and notes because I was surprised by a lot of new things. I fell out of rhythm and felt like I unfortunately don't have the right confidence in my ride.
There were also those positive moments when Simon and I tried to press or go at least a little faster. Even in such moments it turned out that it was not easy, because when getting to the finish line of a really good episode in the World Championships there are about 7 people who will go very similar to you or faster. The speed was similar in the European championships, but there were 2-3 such players.
On these easier for us episodes, I also lacked full confidence and the argument of speed that I know I have, but due to my mistakes in preparation I was not able to show the full potential of our team.
I find the overall result at the finish line satisfying. 5th place in the WRC2 Junior rankings and 9th out of all Rally2 cars is a good position looking at the players ahead of us.
However, what I presented as a driver was below my expectations of myself. This is my opinion on the day after the rally. I am also aware that it was a debut at the World Championships and that atmospheric conditions, really even if at the rally such a rank did not spoil. The demands I'm facing are a little higher though. Glad we finally saved enough wisdom to reach the finish line. I feel like this was a good decision, and I have time to reflect at this moment.
What really matters most is focusing on the razor surface right now. Here we will also be exploring new models of tires. I don't think it's going to be easier or harder than on the asphalt. My focus is that I have to find a solution this time, because if my dreams are ever to come true, then I should have the ability to adapt to my car, settings and tires quickly. I know that the time for results is yet to come, but I demand constant progress within the parameters I accept. This time we took a step back - I believe that to do another 2 forwards.
A lot of people ask me about the level jump. I think it was just as difficult for me to jump from the Polish championship to the European championship as it is right now from the European championship to the World Championship. The jump is huge and challenging. Competitors know the routes and drive really fast. However, I know that finding myself in such a reality will give the maximum level of sports satisfaction, which is my greatest motivator.
In the end, I would like to congratulate Kajetan and Maćk. We can be proud to have such a unique crew representing us on the WRC routes. Kajetan is an amazing talent, a job titan and a very clever rally driver. As always from the beginning of my journey he motivates me to keep going because he is truly on the international top.
Greetings to you and thank you for your support this weekend. The number of fans, especially ours from Poland makes me very happy and motivates me to work further. I know that the faster we will be, the more you will be attracted to episodes.
MikoMarczyk
Share on Facebook
Back to news